One of the most common reasons homeowners in Ottawa renovate their bathrooms is to suit specific needs or requirements. As age catches up to us, bathrooms with a spacious shower and easy entry become more desirable than traditional bathrooms with bathtubs.
It has been a popular trend in the past decade to convert a drop-in bathtub into a spacious walk-in shower. We have also had many customers converting a 4-piece bathroom into a 3-piece bathroom with oversized shower. This is a great choice, and it creates a wonderful spa-like experience.
How We Improved the Functionality of this Bathroom
In this particular example, we worked with a lovely couple from Kanata and their 4-piece bathroom that consisted of drop-in tub, vanity, toilet and neo-angled acrylic base and acrylic walls shower.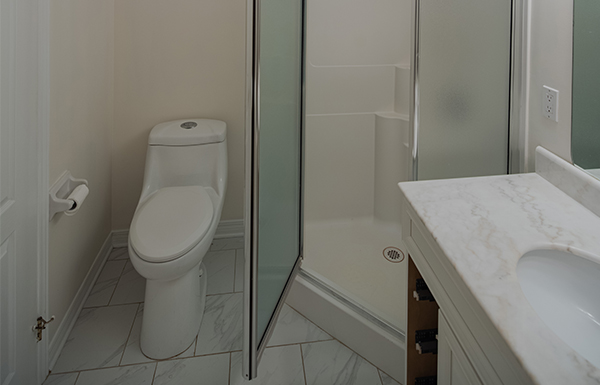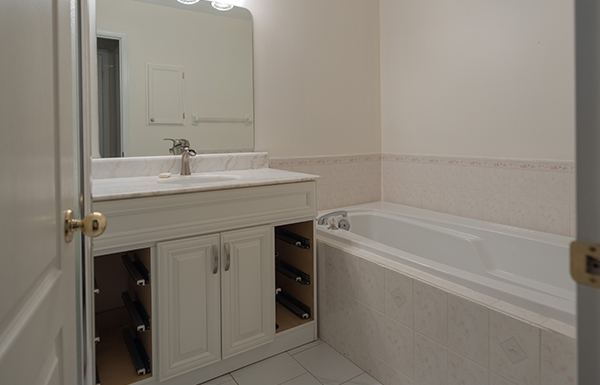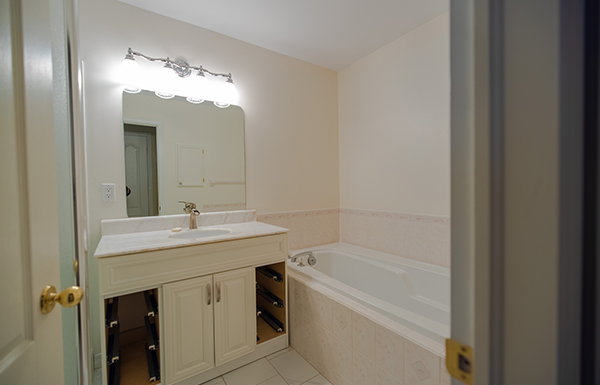 We discussed their needs and after some planning and executing we were left with a beautiful final product of a spacious 3-piece bathroom with a large custom shower.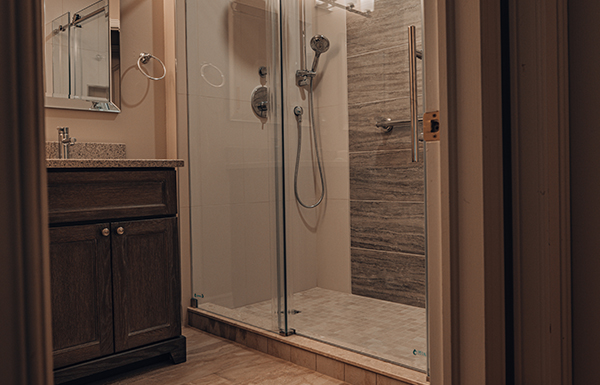 As always, we used the Schluter family of products throughout the entire bathroom for waterproofing and tile crack prevention. We added some small details on a choice of accent tile for the walls of the shower and a convenient built-in wall niche. .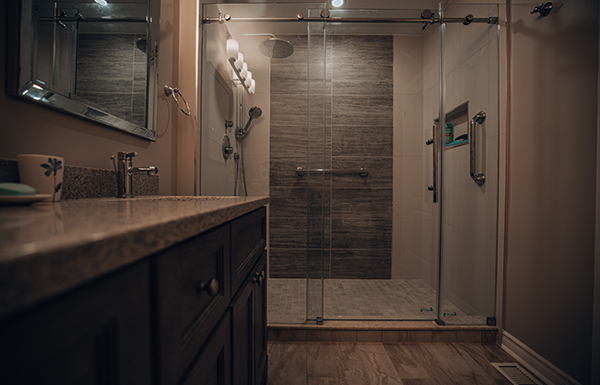 Our customers also showed us where they wanted to have grab bars to allow for greater ease and accessibility into the shower. We are in love with the result and are very excited to share these final photos of the project. This project turned out beautiful and will serve our customers well for years to come.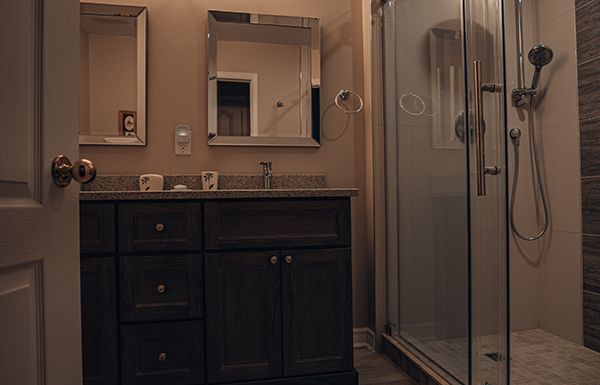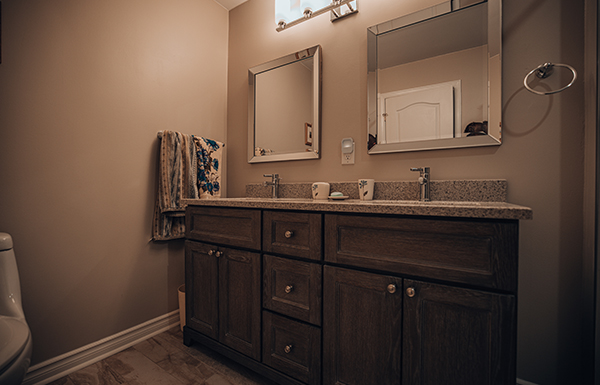 To see how we can improve the functionality of your bathroom to suit your needs and discuss your next bathroom renovation, we encourage you to use our online contact form to get in touch.