Quality Basement Finishing and Renovations in Ottawa
Many homeowners tend to forget their basements, but renovating this space can provide additional storage and extra living space. But similar to any other home renovation, it's important to do your research before you embark on finishing your basement or completely renovating it. Now that you understand what the requirements are, you can start working on your basement layout. Consider what your basement will typically be used for and how you can best utilize this space.
Basement finishing is a great way to add value and livable space to your home. Whether you choose to create a finished rec room, extra bedroom, or luxury bathroom, it is important to start considering what you'd like to achieve. When you're searching for "expert basement remodeling Ottawa," look no further than Miracle Dream Homes. Our team of professionals have years of industry experience, and can provide you with expert advice on how to tackle your next basement renovation project.
Basement Renovation Contractor Ottawa
Finishing or renovating your basement doesn't have to be a difficult process. With the right contractor working on your home, the process can be seamless and free of hassle. That's what we strive to achieve with every project we take on at Miracle Dream Homes. We are proud to be one of the best basement renovators in the Ottawa area. Regardless of what style or design you prefer, whether it's modern and contemporary or something more traditional, our team of contractors will work with you to achieve your vision. When you work with our team, you will receive the expertise of licenced trades, workmanship and even design support at no extra cost. We are attentive to your needs and will make sure that you and your family enjoy your newly renovated space. Miracle Dream Homes team has years of basement renovation experience so you can be confident that you are in good hands.
There are so many benefits to renovating your basement. You can transform your basement into a home gym, a home theatre, a brand-new office, or an additional living space for a family member.
Benefits of Finishing the Basement in Your Ottawa Home
We are proud to be the top choice in basement renovators and basement finishing in the Ottawa region. You can enjoy a multitude of benefits when you finish your basement. Finishing your basement will not only improve the look of your entire home, it also improves the value of your home too.
Here are some of the immediate benefits of finishing your basement: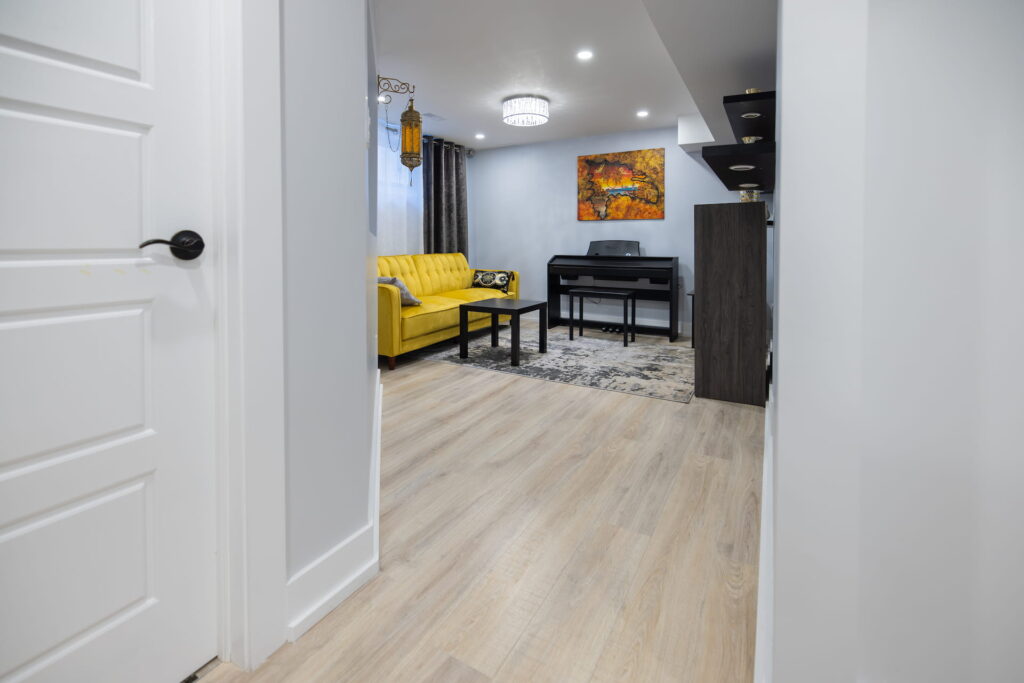 Versatile space: you can turn your basement into virtually anything you'd like including a home gym, craft room, an additional living space or a home office. The possibilities are endless!
Additional storage and organization: if you're struggling to find a place to store some of your home essentials, your basement can be the perfect place for that.
Increased home value: finishing your basement is another way to improve the overall value of your home if you choose to sell it in the future. Potential buyers will love the idea of a bonus room.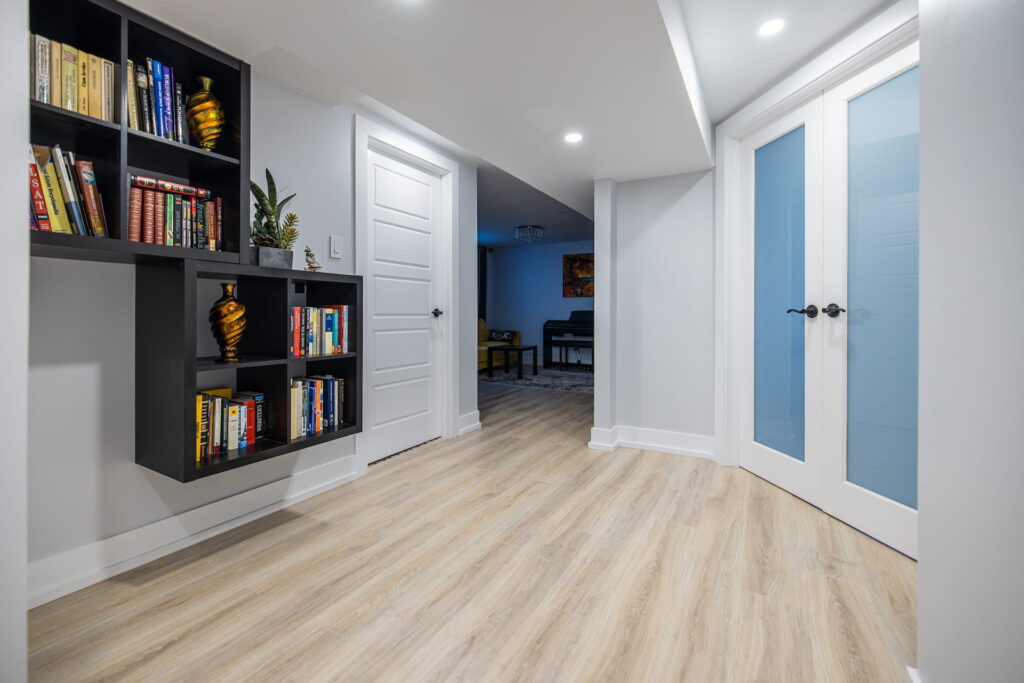 Expands size of home: whether you need more room for a growing family or you'd like to add a home office, finishing your basement can finally provide you with the extra space you need.
Our Basement Renovation Services Include
When you work with our team of basement renovators, you can expect a number of exceptional services with your basement renovation. We understand that undergoing a basement renovation can be a daunting process – this is why we go out of our way to ensure that the entire process is as smooth as it can be. Our team has years of experience in the renovation industry, and specifically basement renovations. We can handle every aspect of your basement renovation including basement lighting, electrical wiring, flooring and so much more. Our staff is also knowledgeable in the industry and can provide sound advice on the direction you choose for your basement renovation.
These are just a few of the unique services we offer:
In-House Designers – our team of talented designers will work with you from start to finish to ensure that we create the basement you've always wanted.
Custom Cabinets – the basement is the perfect place to create additional storage. This is why we offer custom basement cabinetry to build in your newly renovated basement.
Wide Material Selection – we offer a wide variety of materials to choose from when you are ready to renovate your basement. Depending on what style and look you prefer, we can provide the right materials for you.
Professional Project Management – we want your basement renovation to be seamless and hassle-free which is why we provide you with a dedicated project management team. This ensures that your renovation goes smoothly and without a hitch.
Planning Your Basement Renovation Couldn't be Easier
Are you looking for "the best basement renovations in Ottawa?" That's where we come in. Our team of professionals at Miracle Dream Homes can help you plan your basement renovation so that the process is smooth and without any issues. From basement ceilings to basement flooring, we can provide everything you need for your basement renovation project. We guarantee to use only the highest quality of tools and materials for your renovation. We make sure to use mold-resistant materials so that your basement can be free of mold for many years to come.
When you work with our team, planning your basement renovation is a simple and straightforward process. There are so many ways to transform your basement – you could use the space for a growing family, build a basement gym, create an at-home office, create an in-law suite or use it as a secondary dwelling for rental purposes. And if you have little ones running around, you could also build an interactive playroom or recreation room for them to enjoy. The possibilities are endless when it comes to renovating and rejuvenating your basement.
These are a few ways we help with the basement renovation planning process: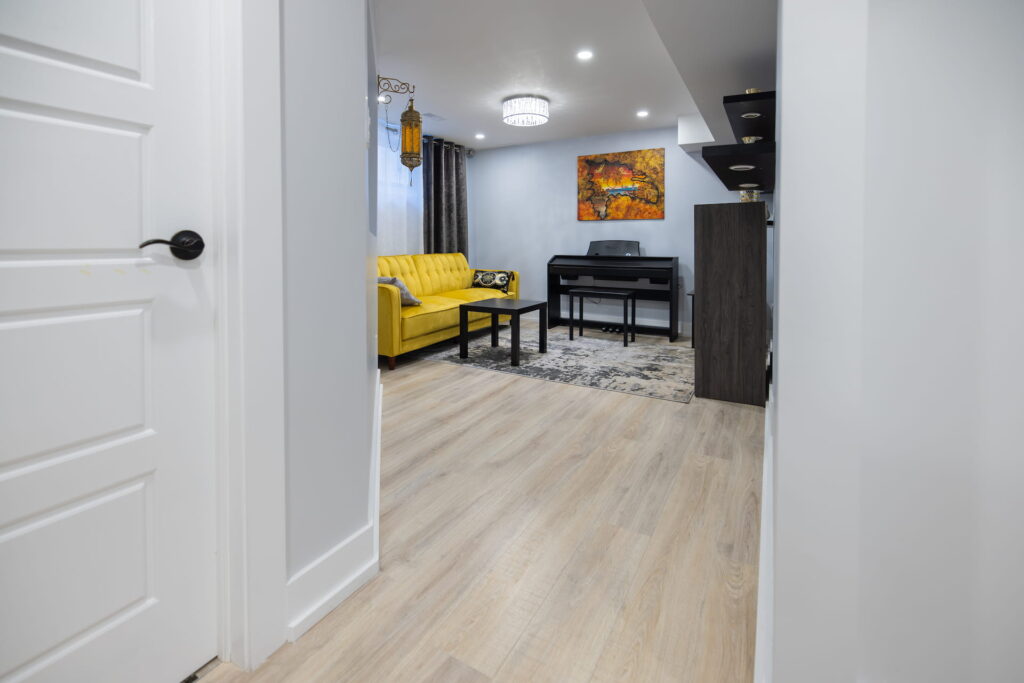 Basement Flooring Selection – with so many options available on the market, it can be tough to choose the right basement flooring for your home. Our team is ready to help you choose the right floors for your basement.
Mold Resistant Materials – we guarantee to use only the best mold resistant materials in your basement since this space is especially vulnerable to moisture buildup.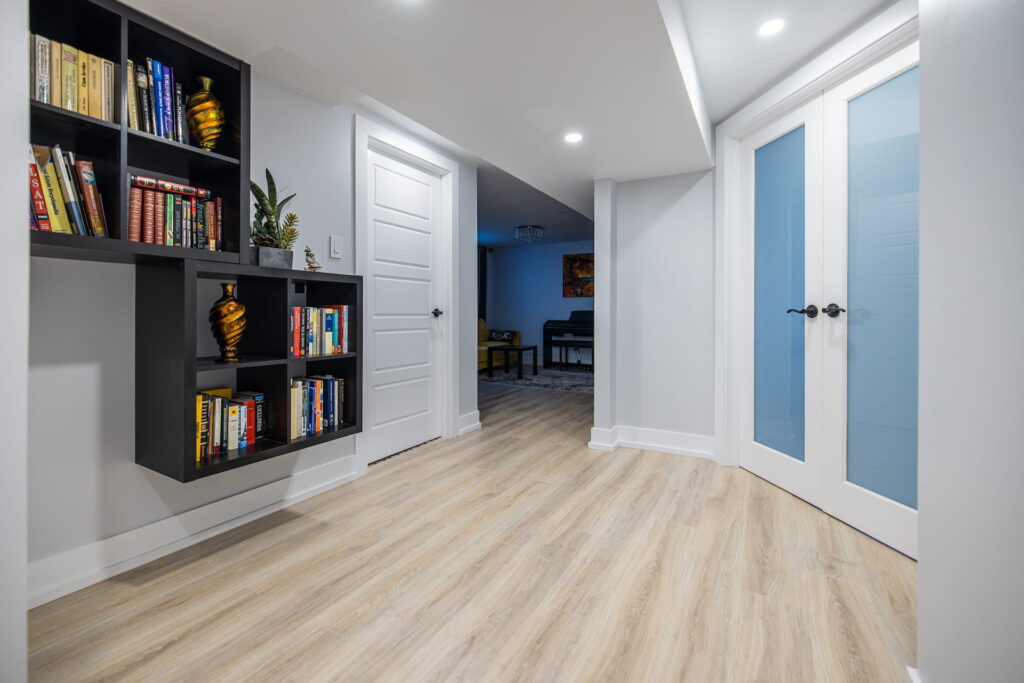 Modern Basement Lighting Options – a number of basement lighting options will be provided so you can choose the right one for your newly renovated space.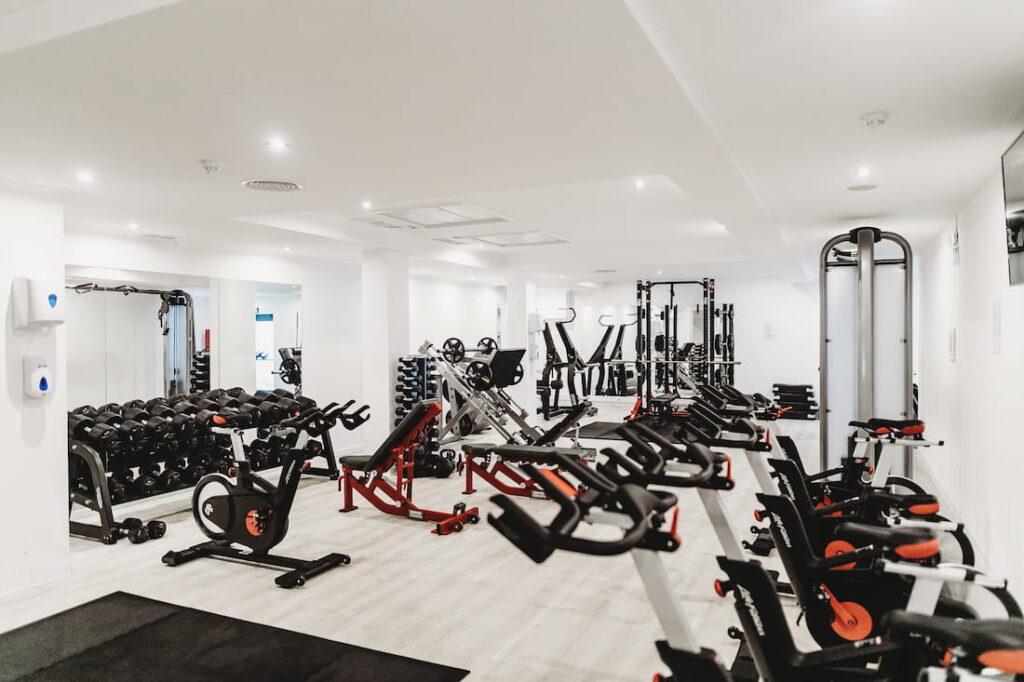 Innovative Basement Wall Ideas – our team of designers will work with you to come up with some exciting ideas for your new basement walls.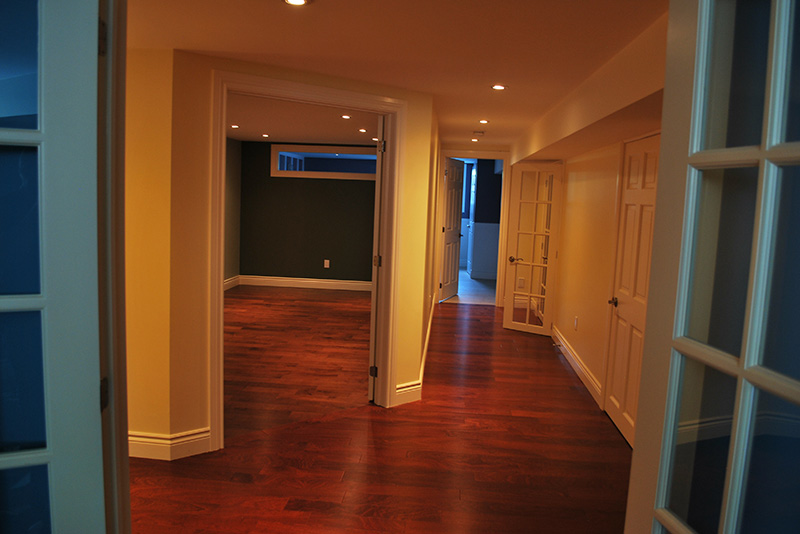 Basement Ceilings – your basement ceilings are an important part of the renovation process, so we'll make sure to use high quality materials to build your new basement ceiling.
Custom Cabinetry and Millwork – build the additional space that your home needs by installing custom basement cabinetry and millwork in your newly renovated basement.
Basement Space Options
Click on Each Option Below
More space for a growing family
Before you notice, kids are spending more time on their own, inviting friends for sleepovers, or simply playing games with friends in the newly finished basement. All in all, they use a separate living space making those first steps to independence, slowly becoming young adults with their interests and their first living spaces.
Fitness at Home
With recent developments in the fitness industry and gyms being opened and closed due to COVID-19 restrictions, more and more people use their finished basement as recreational rooms or exercise rooms. From having a stationary bike to a complete, small basement gym, staying fit at home is a priority for many homeowners. Working out in our homes is becoming a normal part of our life, and an important part too.
Working from Home
This was something few of us did in the past, but with lockdowns and stay-at-home orders through the COVID-19 pandemic, working from home became a countrywide norm for many people. As we spend more and more time working from home, having a comfortable yet separate space is very important. The finished basement is an excellent place to set up your home-based office. With proper planning and expert basement finishing services, it can not only provide for a professional working space but also help you keep your work-life balance healthy.
In-law Suites
With rising home prices, and shifting family structure and living arrangements in Canada, many people these days occupy their homes together with their extended family. Elderly parents often move in with their children to be closer together as well as to help with grandkids. This arrangement is very typical and normal in many countries, and healthy for most families. But no matter how much we love our parents or parents-in-law, we want to have our own living space and give them their space as well. A properly designed and finished basement can easily provide that living space and bring two generations under one roof, comfortably and conveniently.
Rental Potential
For some families, the possibility of renting the lower level of their home to supplement their income and pay off some if not the entire mortgage is also very appealing. Professional basement finishing allows for creating a legal secondary dwelling, with a separate entrance, kitchen, bathroom, and bedroom. It is one of the best investments you can make. Not every house allows for that setup, but those that do are a prime opportunity for the homeowner to be mortgage-free faster or have that disposable income that we all can enjoy.
FAQ'S
Basement
What is the cost of a basement renovation?
Basement renovation costs is one of those questions that needs to be answered on a case-by-case basis. But we do want to give you some guidance as to what you can expect from typical types of basement renovations.
Example 1
Existing basement: Roughly 800 sq. ft basement in a relatively new building with cement floors, studded exterior walls with builder installed insulation, 8 ft ceilings with moderate amounts of duct-work, electrical panel with available breaker space and "roughed in" plumbing in general location for the bathroom, basement window of the appropriate size for bedroom. Project Scope: One bedroom, 3-piece bathroom (vanity, toilet, and shower), closed off mechanical room, all electrical by code plus pot lights, all plumbing by code, framing for all rooms, bulkheads and ceilings. Drywall on walls and ceilings, partition doors, window, door and base trim, paint, vinyl flooring. All accessories. Cost Estimate: With labour and all rough materials, you are looking to spend upwards of $35,000. For the choice of your finish materials, you will spend roughly another $4,000 to $6,000. So, in total, a project like this can cost you roughly $41,000. You are roughly spending $51.25 per sq. ft to have 800 sq. ft of finished living space. In contrast, if you take the cost of construction of a new home, for the year 2020, the prices have started at $250 per sq. foot. That does not include the acquisition of the land.
Example 2
Project Scope:
Around 2010, we completed a huge basement project. It was over 3,000 sq. ft. of living space. It included a 3-piece bathroom, two bedrooms with one having a window enlargement and exterior interlocking to dress it up, gym room, office, kitchen, living room with a huge amount of custom built-in cabinets, and a gas fireplace covered in decorative stone. In addition, there was a laundry room with custom built-in cabinetry, floors were finished with tiles, laminate, and custom hardwood stairs to the basement. All in all, it was a massive project that took us close to 6 months to complete from start to finish. Every possible trade was involved—electrician, plumbers, framing and drywall, as well as finishing carpentry.
Cost:
The total project including all finished materials cost around $250,000. It was a second house. The project cost was in the range of $85 per sq. foot.
How to Estimate Your Basement Finishing Project Costs and Timelines
As you can see from the examples above, prices may vary depending on what you are looking to do with your basement, and what type of finish materials you are looking for. We generally do not price these types of projects on a per sq. foot basis, as each project is so different. Two basements with the same scope of work may have completely different prices. To help you plan your basement finishing project, here's an idea of what you can expect:
A basic basement without a bathroom can start from roughly $35 per sq. foot.
A basement with a bathroom and standard finishing's can start from roughly $52 per sq. ft.
A high-end basement will start at about $80 per sq. ft. and can go much higher.
How long does it take to finish the basement?
A basic basement without a bathroom can take 5-7 weeks to complete.
A basement with a bathroom can take 7-9 weeks to complete.
High-end projects can take from 2-6 months depending on what is being done, availability of materials, etc.
How do I get an accurate estimate for my project?
Start by getting in touch with us using our contact us form. Select the basement project from the drop-down menu. Add a few pictures.
We will call you with questions and set up a virtual tour of your basement. After we have virtually seen your basement, we will give you a preliminary estimate. If what you see is to your liking, we will set up a site visit, to take measurements and go over all the details.
There is a $200 design fee that we charge for site visits for basement renovations. However, this fee is credited to your contract, so it's technically a part of the job.
Once we have visited with you, we create a project plan and present you with a final accurate estimate/contract. It usually takes about a week to turn around a final estimate.
Pricing and Cost
When you work with Miracle Dream Homes, you can expect two things — competitive company pricing and in-depth knowledge of basement renovation costs. Our team of experts are ready to answer any questions you may have about the costs involved with home renovations and basement finishing costs. No matter what job you have in mind, we can provide you with an estimate as well as fair and accurate pricing. Our quotes are designed to give you an accurate idea of what to expect for your basement renovation, but if you have any questions or would like more detailed information, give us a call! We would be happy to talk further with you about how we can help you get the basement renovation experience of your dreams.