Miracle Dream Homes. Bathroom contractor. Kitchen Remodeler. Basement Renovator
Welcome to Miracle Dream Homes, your trusted home renovation company in Ottawa since 2004. We specialize in bathroom renovation, kitchen remodeling, and basement finishing services. We are committed to delivering expert quality and exceptional value to our clients.
Our team of skilled professionals and contractors has years of experience in the field, and we take pride in providing our clients with an expert team that includes project managers, design consultants, and construction trades. We'll guide you through every step of your renovation, providing the right advice and keeping you informed of any changes or updates along the way.
At Miracle Dream Homes, we understand that your home is your sanctuary, and we treat every project with the care and attention it deserves. Whether you're looking to remodel your kitchen, redesign your bathroom, or finish your basement, our team will work with you to bring your vision to life.
Contact us today to schedule a consultation and discover how Miracle Dream Homes can transform your home.
Our Process
Estimate the Budget
Design and Preparations
Scheduling
Installation
Warranty
What Clients Are Saying About Miracle Dream Homes
Read What Our Satisfied Clients Have to Say About Their Miracle Dream Homes Experience
We are pleased to recommend Miracle Dream Homes/Capital Bathroom Renovation Ottawa for your bathroom upgrade. The team was informative, responsive, timely and well organized. We are very happy with our new ensuite bathroom where everything was renewed. C&J
Carmen Vierula
22:05 07 Jul 23
This team did not disappoint, from start to finish. We never felt pressure or upsold, they took asbestos concerns very seriously and coordinated the removal. Once the construction began, they continuously asked and double checked every minor decision and didn't jump ahead. They were all extremely polite, respectful and courteous to us and our home. Not to mention the beautiful bathroom we have and are absolutely in love with! Elli, the designer, came up with some great ideas along the way whenever we came across certain problems. Our advice: hire MDH, and listen to their advice :). We will use them again for future projects.
We had miracle dream homes renovate our ensuite and powder room. They were great throughout the process. Projecy was on budget, on time and excellent quality of work. Highly recommend!!!! Thanks again Agathe, Elliana and Victor!
Mark Sarasin
20:50 23 Jun 23
Words cannot express on how this amazing team worked together to make remodeling our bathrooms a reality.Firstly, I like to thank Agathe for answering my call and starting me off on our renovations. Thank you, Elli for being patient with me. Her attention to detail is outstanding. She guided me in picking all tile and plumbing fixtures. We needed to transform our main bathroom to accommodate my husband's disability. We removed our tub and turn it into a walk in shower. MDH suggested we have a built in bench and added grab bars. The outcome is so upscale that it feels that we are entering a spa! Thank you Dimitri, you are very dedicated and your attention to detail is amazing. Also, Thank you to the plumbing team and electrician for all their work. I highly recommend MDH for your next project. You won't be disappointed!
Nina Almeida
08:40 31 May 23
I picked Miracle Dream Homes for my bathroom remodel because they offered designer services. None of the other builders I contacted had this. From the first initial quote to the completion of the project the people at MDHs were incredibly professional. My bathroom was completed in 3 weeks and looks amazing. I'd recommend this company to anyone requiring renovations or other services they offer. I'll be using them again for other projects in the future.
Janet Bell
13:45 03 Apr 23
High quality work, great communication, expert design assistance. We were very pleased with the work done by MDH in remodeling our bathroom in December 2022. The team were responsive and helpful with our initial questions, assisted us greatly with figuring out design and choosing materials, and then completed electrical and plumbing and the installation of new tile, vanity, and shower on time and on budget. Victor the installer was very helpful and professional, delivering great work and a clean, organized worksite every day. We recommend Miracle Dream Homes without reservation.
Errol MacEachern
21:14 25 Jan 23
Don't hesitate to use MDH! I'm extremely excited and happy to share the beautiful detailed work done by the team. MDH take great pride in their work. Their assistance in choosing materials and the materials' locations, and problem-solving, was invaluable and excellent.
Schnicken Clarke
18:22 02 Sep 22
We are so relieved we went with MDH instead of one of the other "full service" places. We were nervous at first about having to do our own shopping (what do I know about tiles and shower mixing valves?), but we ended up with exactly the finishings we wanted instead of being limited by the supplies chosen by a single company. And for SO much less money. We saved about 7000 on the project by buying everything ourselves. The MDH staff were helpful, efficient, communicative, and delivered quality work. Even though we have a tiny house with no garage, Victor managed to do the necessary cutting and drywall work without covering our whole place in dust. He was extremely accommodating and patient, even when some of the stores messed up our orders and he had to drive back and forth needlessly. We anticipated that we wouldn't be getting this work done until the fall or later, but MDH scheduled us within two weeks of having all the shopping done. We love the new bathroom and wholeheartedly recommend MDH. Thank you Agathe, Elliana, Victor and Yuri! Note: photos are the before and after.
We were thrilled with Miracle Dream Homes! I didn't realize how access to a designer would be helpful, but it was! And when Oleg arrived to start the renovation he was so professional. His work is accurate, timely and beautiful. We are hiring them for our next bathroom immediately!
Shawna Blanchard
12:00 15 Aug 22
MDH team did a really great job at a competitive price. It required for us to be a little hands on which we preferred and a little flexible which we were comfortable doing. The work and communication by the team was top notch, would recommend if you don't mind these considerations.
Josh Flynn
17:49 24 Jun 22
Great renovation experience transforming our 1970s powder room into a "cream, zen spa" ensuite. Quality work and professional team. Definitely recommend.
Cheryl Moreau
18:37 17 Jun 22
We had 2 Bathrooms renovated and we are very happy with the professional work done. Oleg did careful work with much attention to details. He was diligent, and respectful, cleaning up at the end of every day. Would definitely use their services again!
Sharon Richardson
17:50 09 Jun 22
Normally I don't write reviews but I had to this time i wish everyone was a pro and easy to deal with like Yuri throw out my hole life doing renos never was so easy like this time what can I Say on point no delays expert always have a sloutin experienced , if your doing renos and want the job done definitely call these guys will always recommend you thank you again.
Savvy Cars - Used Vehicle Sales
21:05 31 Mar 22
We hired Miracle Dream Homes to renovate our bathroom in our home in Orleans. We were looking for a budget friendly solution since it's a rental property. We were very happy with the turn around and quality of the work. The Miracle team was great to work with.
Renee Carriere
03:38 31 Jan 22
Alex did an amazing job on our bathroom. He was very professional, kept the site clean and complete ahead of schedule. The finished product looked amazing. Elliana was also great in helping us choose the design and materials required. She was very patient and answered all of our questions in a timely manner. This was a very positive experience.
We are absolutely thrilled with our new bathrooms. MDH did 2 of our bathrooms and the transformation is amazing. From our first meeting with Agathe, design help from Ellie to the renovations done by Alex, Oleg and electrical work done by Anatoly, they were all so professional and attentive to details. They made the process so easy and stress free. We definitely would hire them again to do more work in our home. Martin and Nicole
Nicole Gallant-Daigle
15:56 22 Dec 21
John and Yuri were fabulous. The stone wall around the fireplace was carefully installed one by one to balance colours and sizes perfectly, for a stunning fireplace wall. Work was done on time, they cleaned up every night and were very professional and polite. They also did a ProSlat wall in the garage also very well done. I will be hiring them again for my ensuite. Thanks so much to the team!!
Helen Quenneville
18:30 03 Dec 21
We selected Miracle Dream Homes (MDH) for the renovation of our main bathroom based upon their positive online reviews and the accompanying photographs showcasing their work (see their website and instagram page for more info) . We were not disappointed. The service that we received from MDH was exceptional, from the early beginnings discussing our ideas for the renovation with Agathe and Ellie, all the way through to the demolition and renovation itself.Oleg, Dimitri, and Anatoliy completed the demolition of our existing bathroom and subsequently installed the completely new bathroom, which included installing new heated tile flooring, installation of a standalone shower (complete with subway tile) and free-standing tub, new toilet, new heated towel rack, new lighting, and a new vanity and mirror.Throughout this process the team was quiet (even during the demo!) and incredibly professional. As importantly, the quality of their work was exceptional. We went from what I can only describe as a dated bathroom to a bathroom deserving of a feature in 'House and Home' magazine. We were so pleased with the final results that we will be working with MDH again on the renovation of our second bathroom.Renovating can be stressful, particularly if you don't know who to call, or even exactly what you want. MDH guided us throughout the process, providing helpful advice and suggestions throughout the design process, the cost estimation, and the subsequent installation / renovation. I cannot recommend MDH enough. If you want a quality renovation done at a competitive price and by accomplished tradespersons and experts, look no further than Miracle Dream Homes.
Great company to work with. Victor did a great job and we love our new bathroom.
We just had a complete bathroom renovation done by Miracle Dream Homes. Yuri, Elli and the whole team were friendly and very professional. Our installer, Oleg, was always on time and his work was EXCELLENT as well as the plumber, Roman and the electrician Toli. Our bathroom was completed in 2 weeks. It was a pleasant experience and would definitely recommend Miracle Dream Homes for any renovation.
Robert Gordon Selkirk
18:32 18 Dec 20
Our Latest Renovation Projects in Ottawa
Our Renovation Service Areas in Ottawa and Beyond
We know that distance can be a challenge, but we also offer renovation services for those farther away. Whether you live in Ottawa, Nepean, Rockland, Kanata, or Arnprior our team is more than capable of completing projects no matter where they are located!
Transform Your Home With Our Renovation Services
No matter how small or big your home might be, it is important to contract the right renovation company to not only properly execute your investment but to deliver the best value. Your Ottawa remodelers must apply modern technology along with practiced skills and craftsmanship to ensure the best result in your renovated space. Whether it's your new spa-like renovated bathroom, ultra-chic remodeled kitchen or entertainment, and relaxation-friendly finished basement, you want to enjoy and be proud of the space for years to come.
Trusted Bathroom Renovation Contractors in Ottawa
As your trusted renovation contractor in Ottawa. We at Miracle Dream Homes understand that your renovation project is not just about the financial investment or the final outcome, but also about the human factor. That's why we prioritize open, honest communication with our clients throughout every stage of the renovation process.
Our friendly and courteous team of renovation experts will answer all your questions and address any concerns you may have. At Miracle Dream Homes, we measure our success by the number of satisfied customers we have and the referrals they send our way. Our hard work, honesty, and trust are what sets us apart from other renovation companies.
As your renovation contractor, we specialize in bathroom and kitchen renovations, basement finishing, and interior design. We're committed to delivering expert quality and exceptional value to our clients. Our team of skilled professionals and contractors has years of experience in the field, and we'll work with you to bring your vision to life.
Exceptional Remodeling Services
As your remodeling company, we believe in providing expert quality and exceptional value to our clients. Our team includes project managers, design consultants, and construction trades who will provide you with the right advice every step of the way. We promise to keep you informed of any changes and the status of your home renovation.
At Miracle Dream Homes, we prioritize our customers and will work hard to ensure that you are completely satisfied with the final results of your remodeling. We will work closely with you, making note of all your requirements and specifications to achieve the home of your dreams. Our commitment to integrity is reflected in the quality of tools and materials we use for your home.
Our remodeling services include bathroom and kitchen renovations, basement finishing, and interior design. We will transform your space with expert craftsmanship and attention to detail.
Contact us today to schedule a consultation and discover how Miracle Dream Homes can turn your remodeling vision into reality.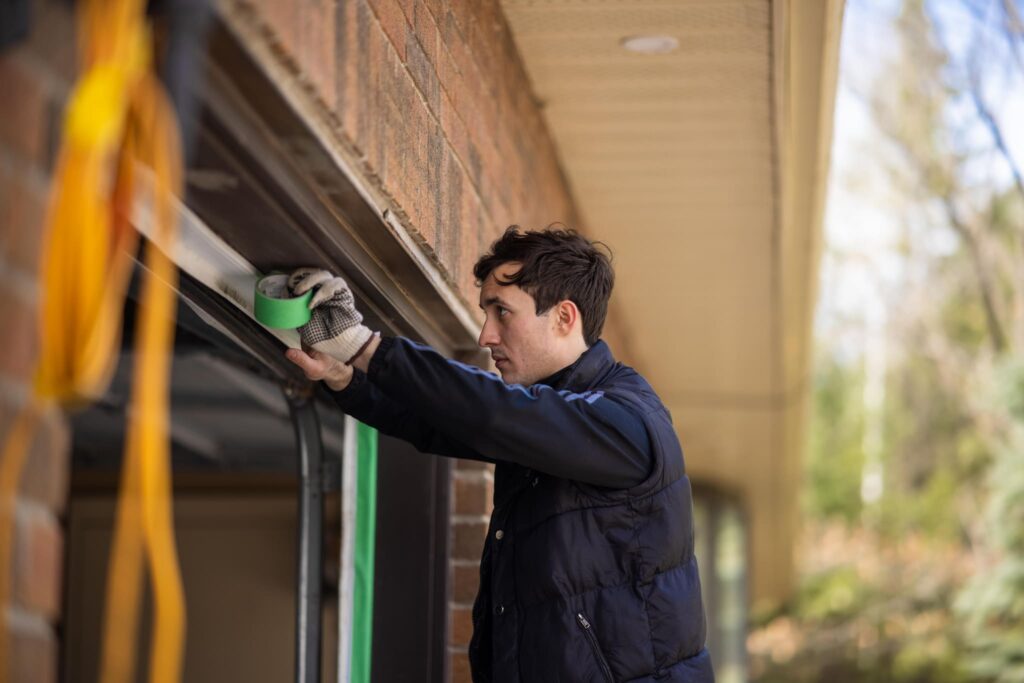 Why Choose Miracle Dream Homes for Your Home Renovation
Expert Quality and Exceptional Value: At Miracle Dream Homes, we believe in providing exceptional value and expert quality for every home renovation project. Our team of skilled professionals and contractors have years of experience in the field and will ensure that your home renovation project is done right the first time.
Comprehensive Team: Our expert team includes project managers, design consultants, and construction trades. We can provide the right advice every step of the way, and we promise to keep you informed of any changes and on the status of your home renovation.
Customer Satisfaction: Our customers are our top priority, and we will work hard to ensure that you are completely satisfied with the final results. We will work closely with you and make note of all your requirements and specifications so that we can achieve the home of your dreams.
Integrity: Renovating a home with integrity is our priority. We only use the highest quality tools and materials for your home renovation project, and we believe in open and honest communication throughout each stage of the renovation process.
Local Expertise: As a home renovation contractor in Ottawa, we have been renovating homes, remodeling, and redesigning bathrooms and kitchens, and finishing basements in the Ottawa area since 2004. We have a deep understanding of the local market and can provide personalized solutions tailored to your needs.
Choose Miracle Dream Homes for your home renovation project and experience expert quality, exceptional value, and outstanding customer service.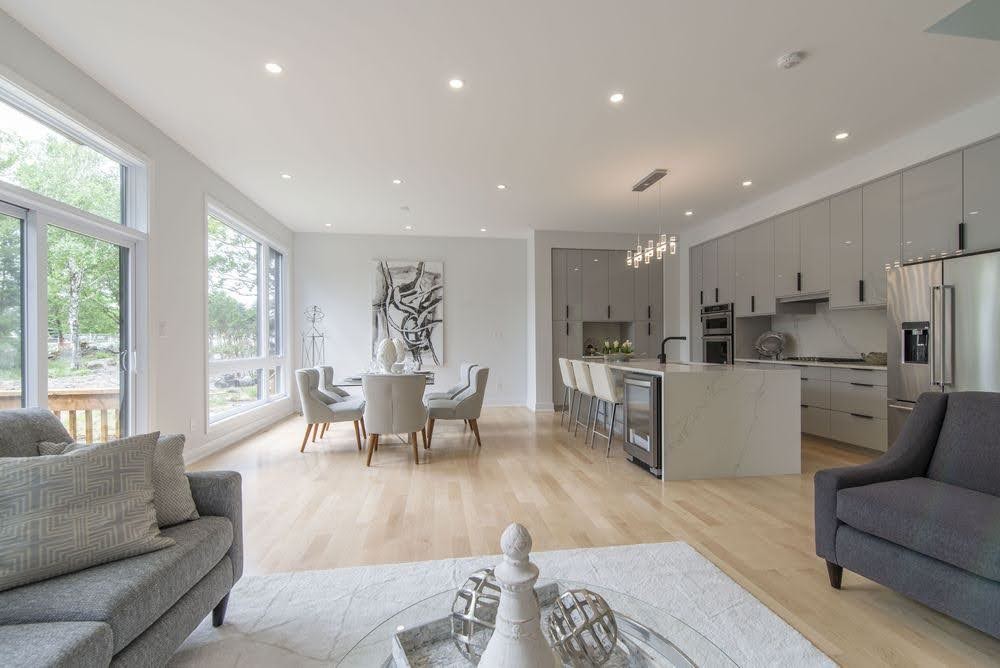 Frequently Asked Questions
Home Page FAQs - Left
How much will my home renovation cost me?
Depending on the type of home renovation project you choose, the cost will vary. We offer 3 types of renovations: kitchen, basement, and bathroom. For our kitchen and basement renovations, quotes are custom based and we would need to assess your project individually to finalize a unique price. For bathroom renovations, you can find our pricing guide on our cost page.
How long does a home renovation typically take?
A kitchen renovation with all the site prep work such as demolition, wall and floor prep, and electrical and plumbing work, typically takes about 4-5 weeks. A typical 800 sq.ft basement renovation takes on average 8 -12 weeks, and a typical bathroom renovation requires 1-2 weeks depending on the scope of work.
Do I need permits for a home renovation & do I have to get them myself?
For most of the renovation projects we are involved with, permits might be required. Some bathroom renovations that do not include significant relocation and changes may not require a permit. Nevertheless, as a homeowner, it is your responsibility to obtain a permit. The application process is very easy and we will assist you if needed.
Do you do commercial renovations?
We do not do any type of commercial renovation projects. We only specialize in residential renovations, mainly bathroom renovations, basement finishing, and renos and kitchen renovations.
What is the typical home renovation process?
A typical home renovation process of ours consists of 6 steps. Contact us, get a virtual quote, have a phone/video consultation, a home visit for measurements and details, selection of finished products and finally installation of your products. For more information describing each step in detail, click here: https://miracledreamhomes.com/our-services/bathroom-renovations-ottawa/
Home Page FAQs - Right
Can I live in my house during the home renovation?
Absolutely! Most of our customers do decide to live in their homes while we complete their kitchen, basement, or bathroom renovation.
What is your home renovation warranty policy?
Our home renovation warranty policy is 3 years on our labor, and varies for materials depending on the manufacturer warranty
Do you have WSIB coverage?
We are fully insured and have appropriate WSIB coverage for our employees and subcontractors.
How do I choose the right home renovation company?
There are a number of factors that go into the process of selecting the right renovation company for you. You want to look at their recent portfolio of projects and work experience. In order to ensure your company of choice is a success, it is essential for you to communicate your needs. Similarly, ensure the renovation company communicates its ability to meet your needs. You also want to make sure that you and the company you select are a good match, and that you will enjoy the people that will work in your house.
Do you carry Liability Insurance?
We are fully insured with Liability Insurance for any type of residential home renovation.
Latest Renovation and Remodeling News and Blogs
Stay Up-to-Date with Our Renovation and Remodeling Tips and Trends
When it comes to making over your bathroom, it's not just about choosing the right tiles, the perfect tub, or that dreamy shade of teal you've had your…
Looking for a customized estimate for your renovation project? Look no further! At Miracle Dream Homes, we offer a quick and easy online form that you can fill out and submit to receive information that is specific to your needs. We understand that time is of the essence, so we respond quickly to your requests.
If you're looking for an estimate, we offer a "quick quote" feature that allows you to choose from the types of projects available and provide a couple of pictures of your existing space. Within 48 business hours, we will send you an accurate sample of the estimate – completely free of charge and with no obligation to commit. We only ask that you take the time to review the documents we send you and take something of value from them.
While some estimates may require a phone call, a Zoom meeting, or a site visit, we strive to make the process as easy and hassle-free as possible. On our contact us form, you can easily see which projects are eligible for a quick quote and which will require a manual pricing process. Trust us to provide you with an accurate and reliable estimate for your next home renovation project.