Having a basement bar is one of the most enjoyable ways you can utilize your basement space. Not only can the basement bar become a haven in your home where you unwind and relax, it can also be the perfect space for entertaining friends and family. How you design your basement determines how you experience the room. Think about ways to inject your personality and style into the room to make it truly yours. Many homeowners choose to pair a basement bar with a game room or entertainment room which greatly enhances that space. We've put together some impressive basement bar ideas to allow you to have the most enjoyment out of your basement bar.
Stone Accents
Stone is regal, timeless, and elegant. For years, it has been used for outdoor spaces and now homeowners are beginning to see just how marvelous stone is as an indoor material. Stone has such a versatile application and can take your basement from ordinary to extraordinary.
Once thought of as a material too heavy for interior use, stone can be modified to fit perfectly in indoor spaces. Consider interior stone accent walls to add charm to your basement bar and make the walls stand out. Stone can complement any style and will give the space a modern yet rustic feel.
Contemporary Wine Cellar
Are you an enthusiastic wine connoisseur? Having a wine cellar in your home allows you to store wines conveniently and in bulk. There's nothing quite like a perfect wine cellar to store all of your favourite wine products.
Set aside a section in your basement bar to set up your wine racks. Consider using glass, stone, or wood as a material and choose a floor-to-ceiling storage design, a cable wine system, or other storage options.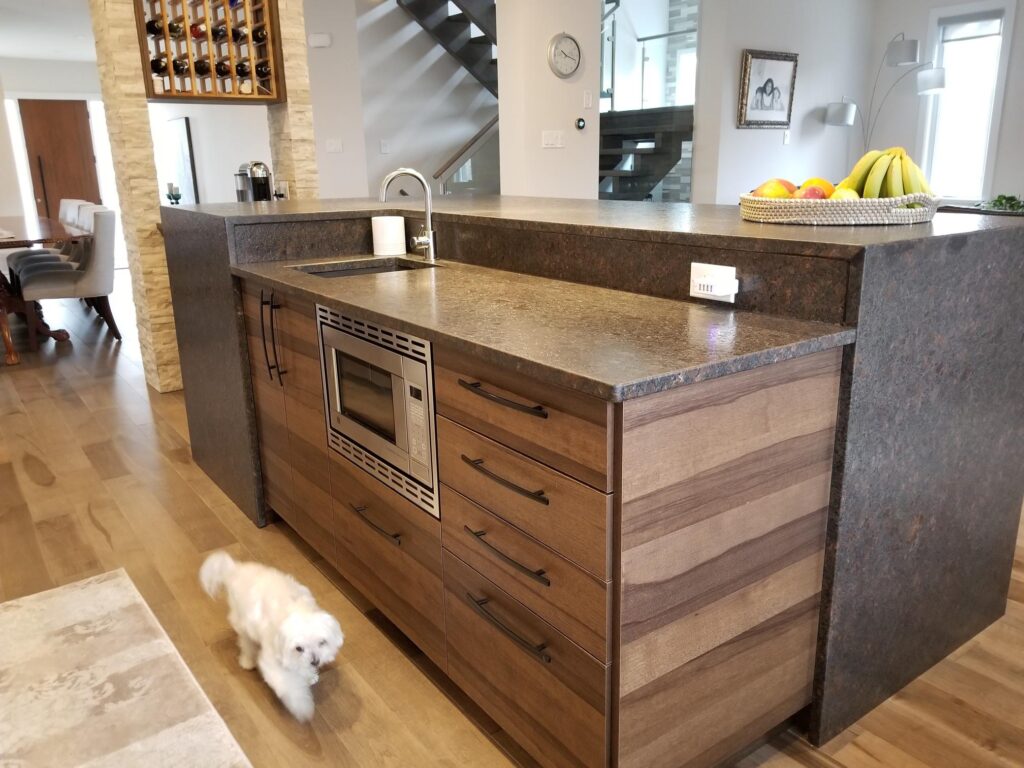 Sleek and Modern
Having a modern and contemporary basement bar is all about combining the right materials and colours that bring the space to life.
Think about pairing some rectangular tiles with granite countertops to achieve an enviable modern theme and use accent textures and colours to add to the overall look.
Game Room Plus Home Bar
It goes without saying that you need some entertaining activities to complement your basement bar. A game room offers a perfect pairing worth considering. Think about adding some neat accessories like a pool table or create a gaming station to create a room no one wants to leave.
Go all out by adding some arcade games as well and choose lighting options that create the right aura in your basement.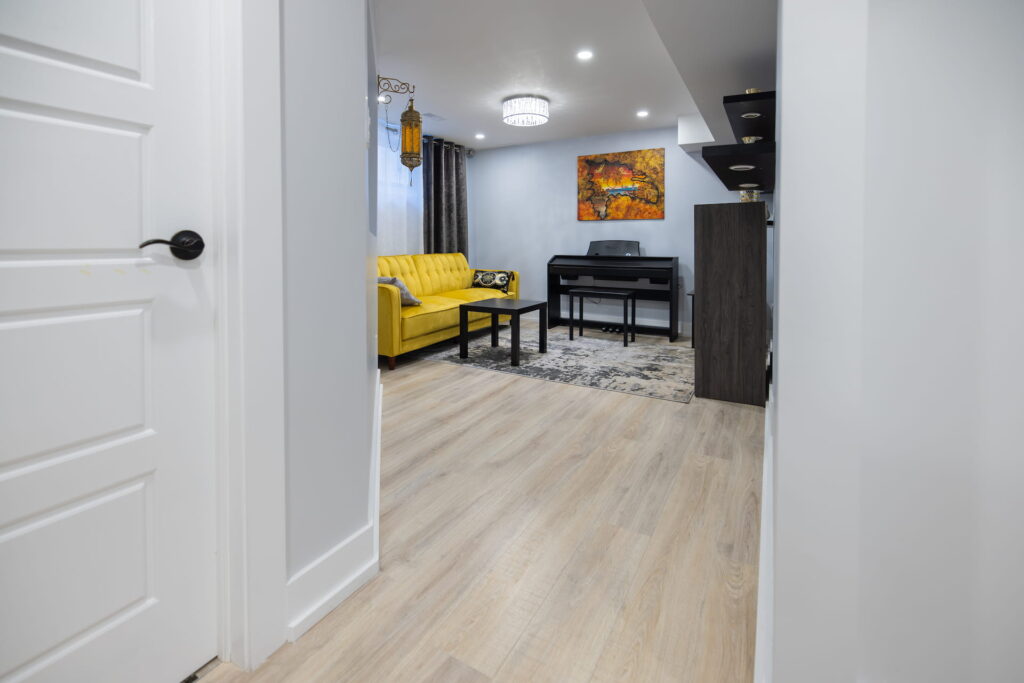 Home Theatre With Bar
Another great basement idea to consider adding to your basement bar is a home theater. This is one of the most popular basement combos. You can create a home theater in a basement of any size by getting creative with your design choice.
The key is to design a space suitable for watching movies and incorporating ideal lighting options. Also, think about adding a high-quality sound system with a full surround sound effect.
Contact Us
With the right ideas, you can take your basement to heights you only imagined. This starts off with a great basement bar design that focuses on creating an extraordinary experience. Miracle Dream Homes has many years of experience in building basement bars. We're happy to explore basement bar ideas with you to help you design a basement bar you will absolutely love. Get in touch with our team today and let's get started on your new basement bar!