Are you tired of the way your kitchen cabinets look? You can upgrade your old kitchen cabinets without having to replace them. Adding a new finish can change the entire look of your kitchen. There are plenty of cabinet finishes to choose from. Whether you're updating your old cabinets or installing new ones, here are some great options for you to get the perfect kitchen cabinets.
Paint
One of the best and easiest ways to change your kitchen cabinets is to paint them. A few coats of paint can really bring your old kitchen cabinets to life. You can choose any colour you want to match other parts of your kitchen.
You can use two different colours or two colours that are similar. You can choose one in a lighter shade to get texture and depth. Paint is one of the best finishes because it's widely available and your options are endless.
Stain
If you have natural wood cabinets that are in good condition, a stain can really bring out the beauty of the wood. Stain is transparent and also provides a protective seal over the wood.
It comes in a wide variety of colours so you can go darker or lighter depending on the look you're going for. If your cabinets are older and have stains from use, the darker stain will help to cover those up.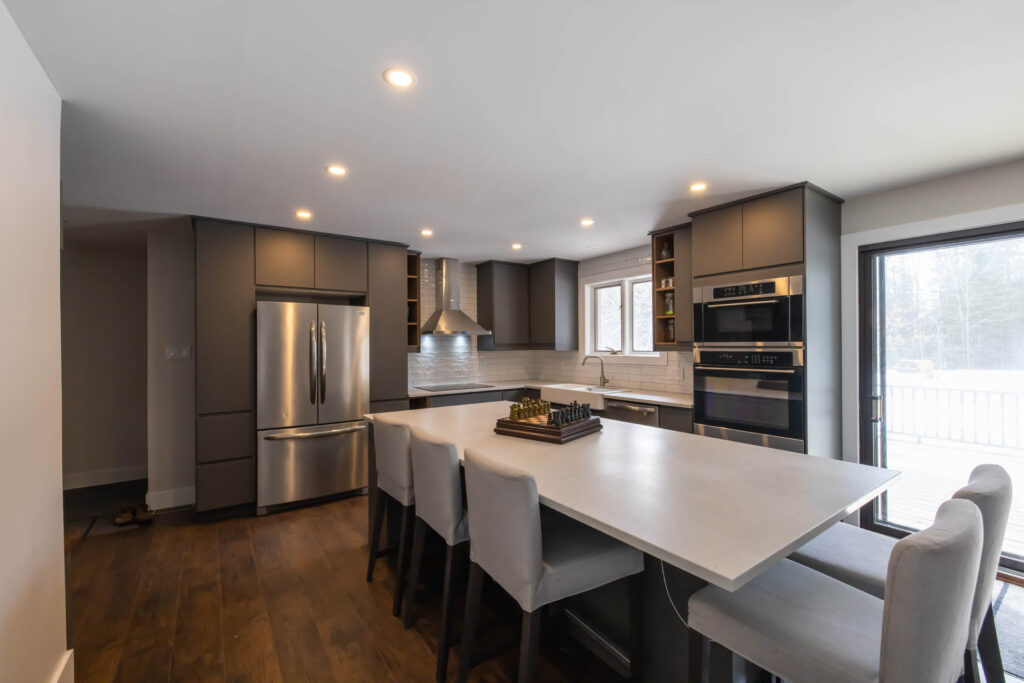 Glaze
If you like the look of your cabinets or you've recently painted or stained them, adding a glaze on top is another excellent option. Glazed kitchen cabinets will provide a slightly antique look to them.
Glaze will help to highlight certain areas of your cabinets. It's typically applied and wiped off, so it will settle into any crevices, holes, or the raised grain of the wood.
Lacquer
One of the best finishes for your cabinets is lacquer. It dries smooth and hard to protect your cabinets and will give them a beautiful sheen. It will leave your cabinets with a shiny and sleek look.
Lacquered surfaces are easy to clean and the lacquer comes in a matte or glossy finish. It's easy to apply and dries quickly so you can add a few layers to achieve the perfect lacquered finish.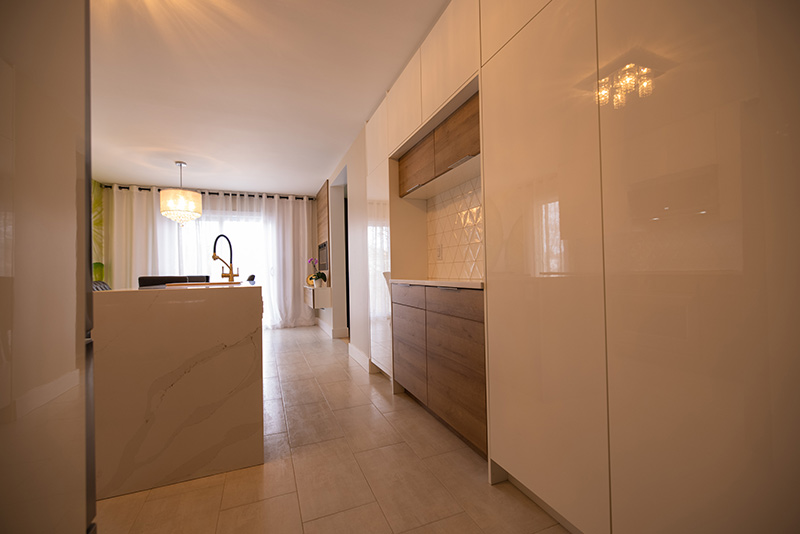 Laminate
A laminate finish on your kitchen cabinets will make them stronger and more durable. A laminate finish is resistant to stains and scuff marks. It won't cause your cabinets to fade even under direct sunlight.
A thin layer of laminate is applied to your cabinets. Laminate is very easy to maintain and available in great colours that make your cabinets look fantastic. It has a great texture and will last for many years.
Contact Us
As you can see, there are plenty of great options to choose from when it comes to finishing your kitchen cabinets. Each has their advantage for great colours, textures and durability. Contact the experts at Miracle Dream Homes to book a consultation for all your kitchen renovation needs. Our team is happy to help and will answer any questions you have about the renovation process. We're proud to serve many areas in Ottawa and the surrounding areas including Kanata, Nepean, Barrhaven, Orleans, Rockland, Almonte, Kemptville, Winchester, Carleton Place and Arnprior.