Finishing a basement is a great way to improve the look and value of your home. One of the first things you want to consider before you start is how much does it cost to finish a basement. Depending on the design and functionality you want, the average cost to finish a basement can start at $35 to $70 per square foot, but varies depending on the overall requirements.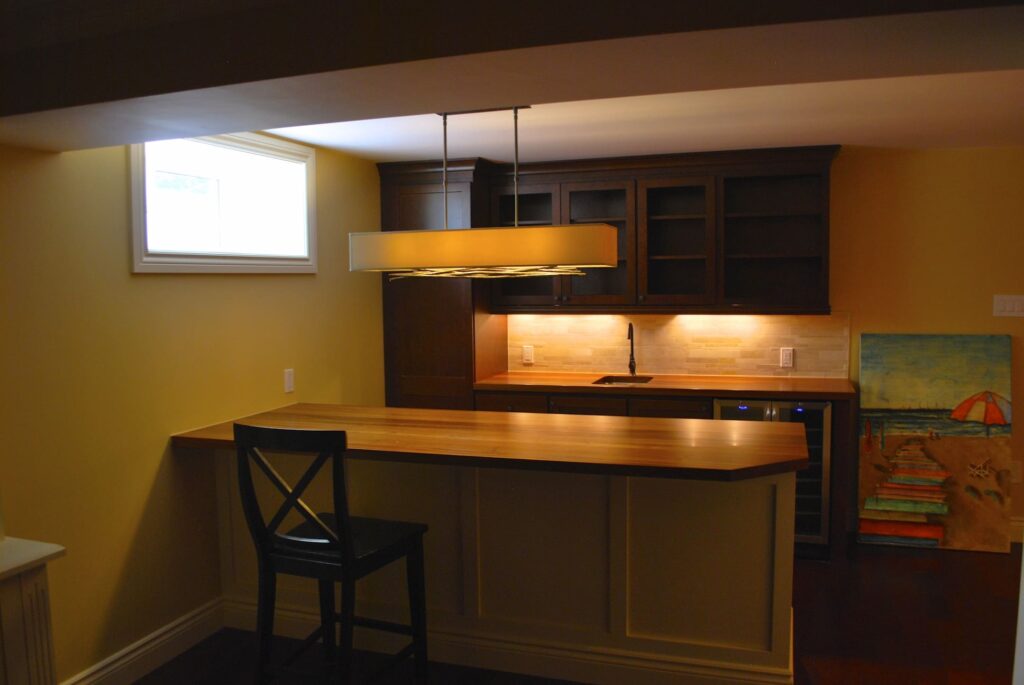 Basement Finishing
Many homes have a limited finished basement. Some basements are simply roughed in, while others may have some added design features, but do not serve as a functional space.
Finishing your basement so that it is a usable daily space will cost approximately $7 to $23 per square foot, depending on the design elements you want to include.
Remodel or Reno
A basement remodelling is often the best way to achieve an updated look, allowing you to bring your unfinished basement into its own. This can mean the addition of walls, plumbing and other fixtures to enhance the functionality. You will most likely need a permit to do a remodel, so consult with your local by-laws.
A renovation is an effective way to improve the look of your basement, allowing you to enhance the look and functionality without having to do major construction or tear downs. This may include updating the paint colour, changing the floors or updating fixtures.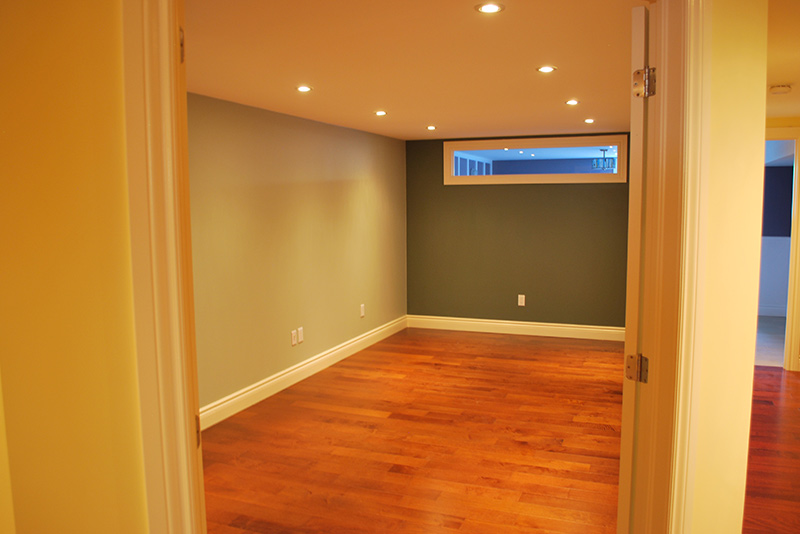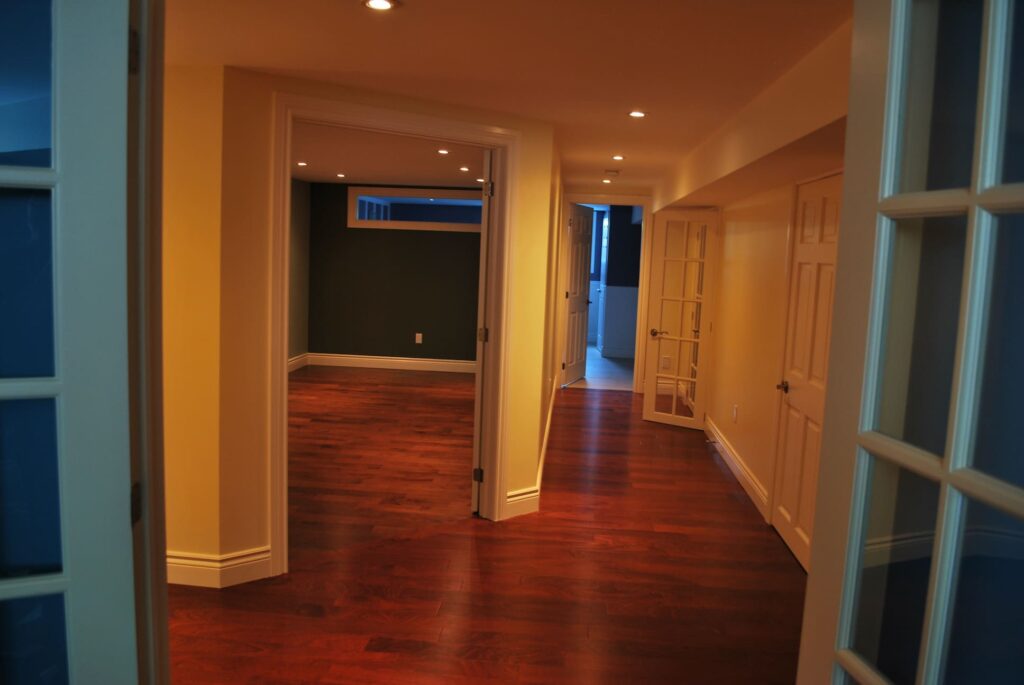 What's Included in the Cost
Basement finishing costs vary depending on the design and material costs. It's important to create a budget that includes all the costs, so you have a clear picture of what your renovation will entail.
Some of the most common costs associated with basement refinishing include:
Materials – materials costs can vary by availability and season. Working with a basement refinishing expert can ensure you get the best price and quality for your budget.
Permits – To ensure your project is being completed to code, you will need to apply for building permits. These are generally expensive, but still an important part of your project.
Labour – Labour costs can also vary based on skill and project requirements. Labour costs generally average 10 to 20 percent of basement refinishing costs.
Basement size – A larger basement or more complex renovation project is going to cost more than a smaller room.
Location – Basement renovation costs can vary by location, depending on the availability of materials and delivery requirements. Your renovation expert will work with you to source the highest quality materials for your area.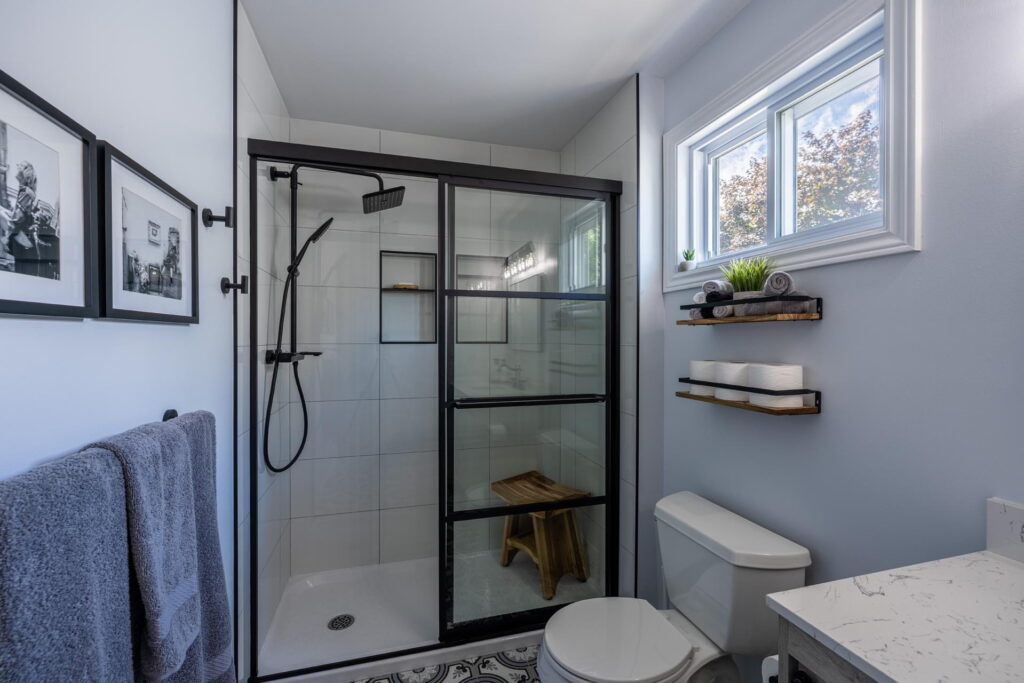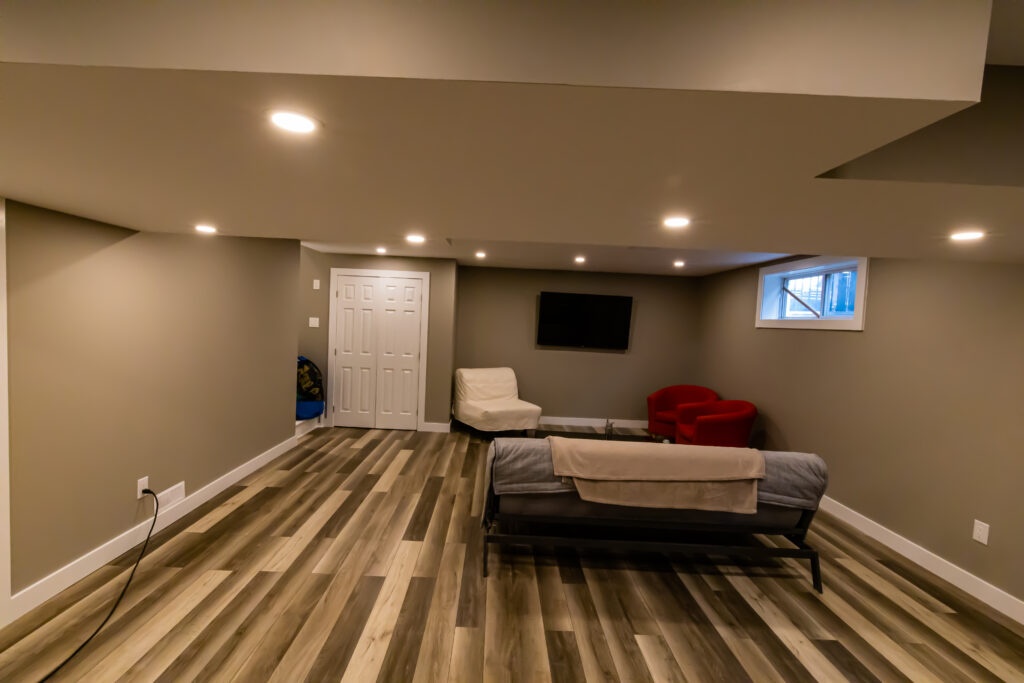 Types of Basement Finishing
Before you start, take some time to research and think about what you want to do with your basement space.
The 3 basement finishing types are:
Unfinished basement – there are no liveable spaces and basic services for washer/dryer, heat or future plumbing.
Partially finished basement – May contain a washroom, laundry room or space to set up a gym. There is limited heating and services.
Finished basement – Completely inhabitable with all the services and design features to have rooms like an office, bedroom or home theatre.
Advantages of Finishing Your Basement
Are you looking to finish the basement, so you can use it to relax with family and entertain? Do you want to customize your living space so that you have additional storage and media solutions?
These factors will determine the final cost to finish a basement and help you set out a budget that ensures you can have the look and feel you want. Having a finished basement gives you a new way to use your space. You can improve the look and functionality of your home, maximizing your return on investment.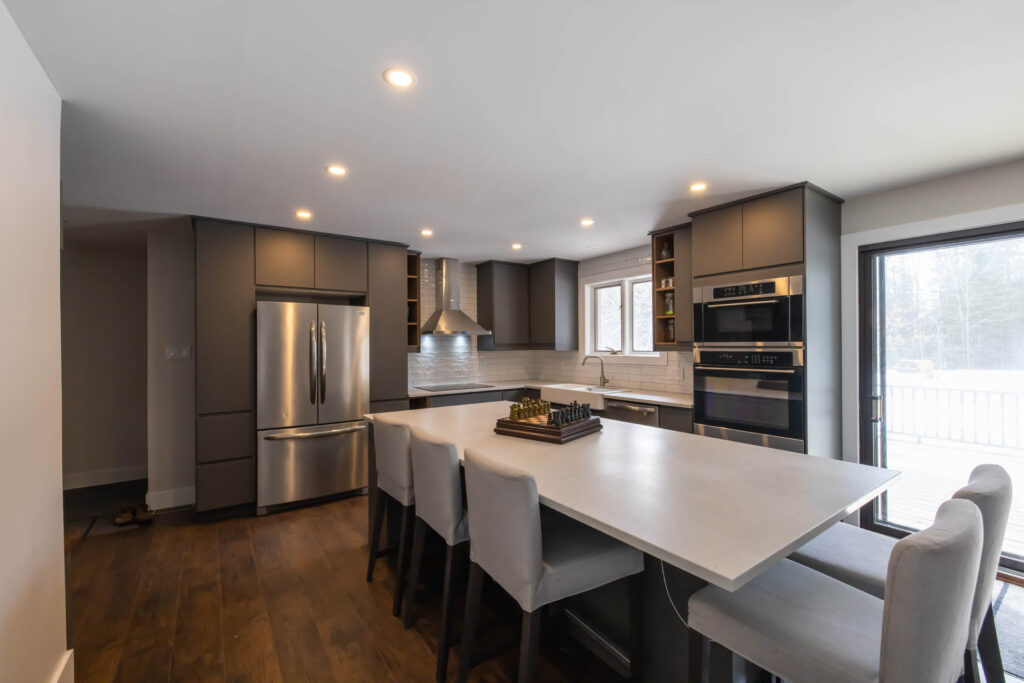 Wheelchair Accessible Bathroom Design
Let the experts at Miracle Dream Homes take your vision and make it a reality. Our fully licensed and bonded basement refinishing pros can help you improve the look and value of your home with complete finished basement solutions. Contact us today for a quote.