As humans, we tend to overcomplicate things. For instance, we often think that to create something extraordinary, we need to build complex things and enlist elaborate designs and ideas. The most extraordinary creation is the world of nature around us, and yet the beauty that we are most attracted to in nature is the simplicity of it all. When customers talk to us about custom bathroom renovations in the Ottawa area, we guide them towards simple, yet stylish and trendy designs. Our goal is to help make your home more comfortable and convenient while reflecting your personal style.
Example of a Custom Bathroom Renovation—Simple Form, Elaborate Function
When it comes to bathroom renovation, we often find ourselves overthinking simple things. With this project we wanted to emphasize that less is more. We followed the needs of the customer and build the bathroom around that. The customer wanted to have a clean, spacious bathroom that is easy to maintain and will hold its current clean and new appeal for a long time.
Here are some of the concepts we've used to bring functional beauty to this bathroom remodeling project:
We started with a 4-piece bathroom that included a drop-in tub, a small acrylic shower, a tiled floor and a 60" vanity.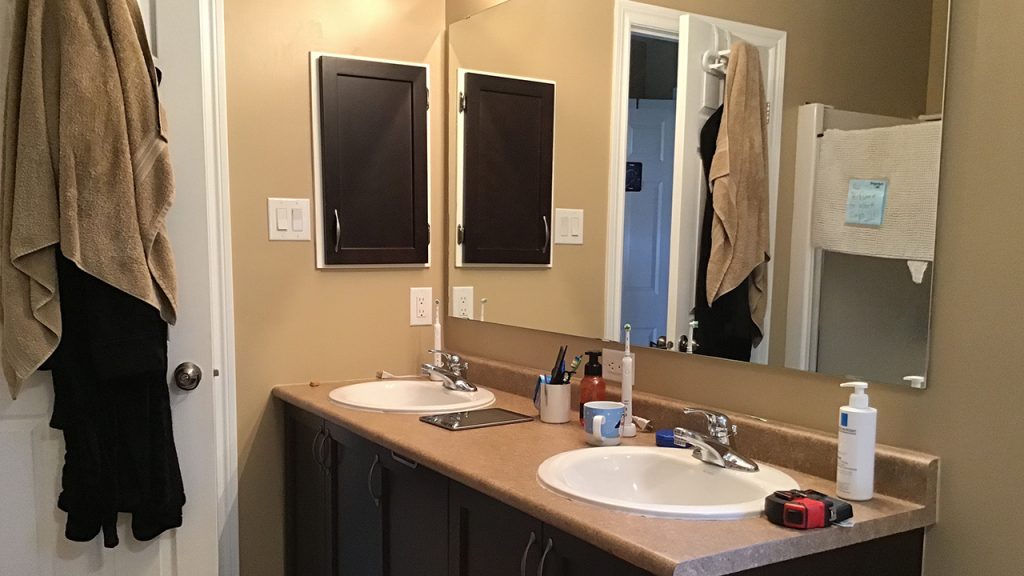 After discussing the primary needs of the customer, we found that the tub was not often used, and the shower was more preferred. Following the principle of less is more and because the house already had another bathroom with a tub, we suggested eliminating the drop-in tub and created a large barrier-free walk-in shower with a glass panel and no door.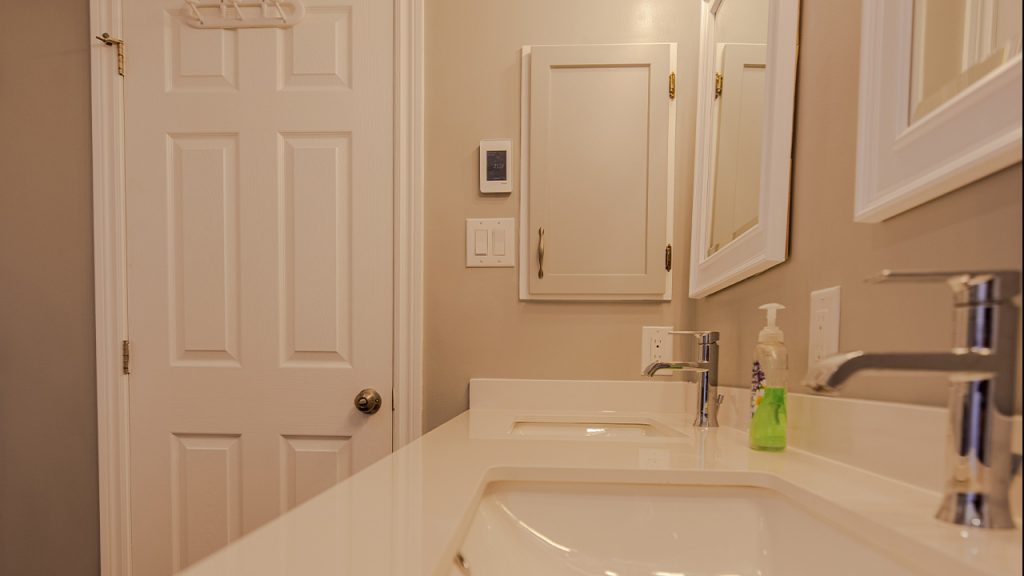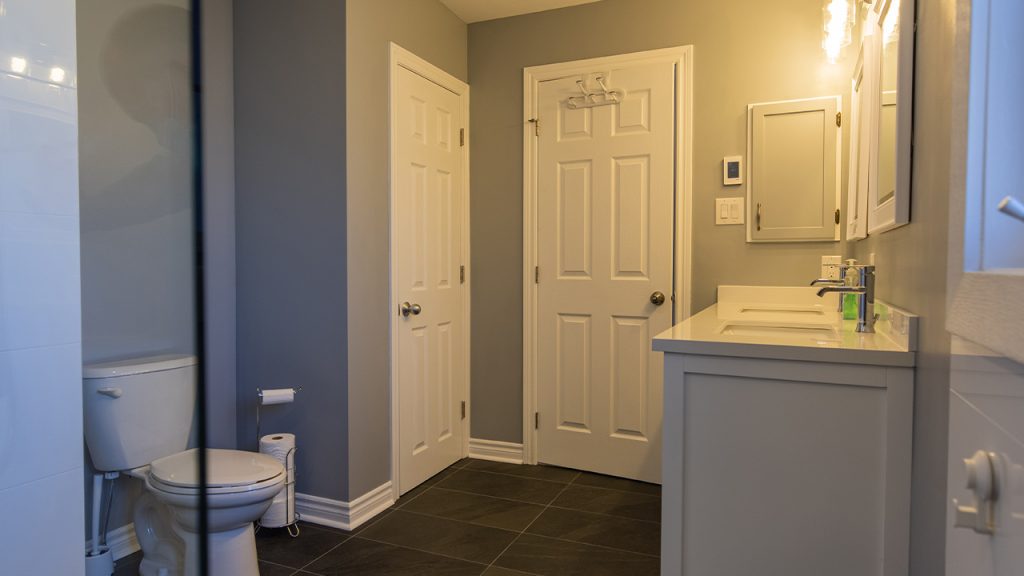 We used the space where the old shower was for a custom built-in closet. We kept the vanity size but upgraded to a new vanity with two sinks.
By not relocating major fixtures, we were able to avoid costly plumbing works. The entire bathroom was waterproofed with the Schluter family of products. We have used large-scale tile to keep the style with the current trends and to ensure that this bathroom will stay relevant for the next decade. As a final unseen to a naked eye touch, we've installed a heated floor. Simple improvement, great function!
If you have any questions regarding our custom bathroom renovation services, we would be more than happy to help. We encourage you to use our online contact form to get in touch.